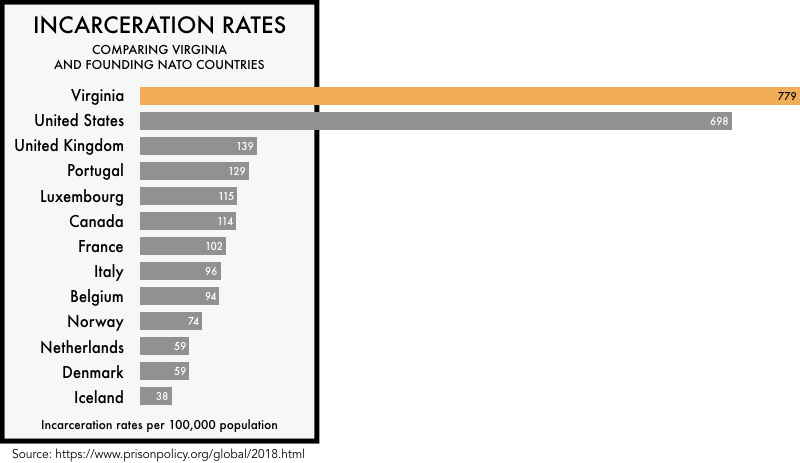 For a brief introduction to the problem of mass incarceration in America, see Daniel Nott.
For a more thorough study, see the consensus report from the National Research Council, The Growth of Incarceration in the United States: Exploring Causes and Consequences.
For a pie chart of all incarcerated persons in the United States separated by the immediate crimes they are accused of, see Mass Incarceration: The Whole Pie 2019 from the Prison Policy Initiative.